The Best Responsive Web Design Companies
Rankings as of May, 2018
Today, you need to have a website that's accessible on laptops, desktops, smartphones, tablets, and every other device in the world. To do so, you need a responsive site — and that means you need the best responsive design services agency.
These are the best responsive design service firms in the world. They provide quality for their clients, and when you find one that works well with your business, you make your company much more accessible.

"From multi-billion dollar conglomerates to two-person startups, from biotech to Britney Spears, and from SF to Tokyo, our team has successfully guided organizations big and small to those "Aha!" moments that transformed their business."

"We partner with clients whose own work enhances society. Whose projects continue to inspire and challenge our team with increasingly interesting and complex problems. Who understand that telling their story using compelling content and visuals creates the best communications tools. And who engage with us in an open and trusting manner so we can collaboratively create thoughtful online experiences that meet their goals while sharing their knowledge and good works around the world."

"We tackle projects of all shapes and sizes – ranging from large-scale, custom applications and enterprise ecommerce solutions to content management systems and emerging technologies."
Responsive Web Design Agencies
Incorporating responsive web design into your company's site is a critical part of helping your company succeed online.
Responsive design means that anyone looking at your site will get an enjoyable experience, whether they're on a smartphone, tablet, or desktop computer. Your site will automatically resize itself to fit the screen they're using, which helps them navigate your site more easily.
On top of that, Google recently made mobile-compatibility a major ranking factor for websites. That means any website that doesn't adjust to tablet or smartphone screens will get demoted in search results. If you don't have a responsive website, then your competitors will almost always beat you in search engine rankings.
Still, that doesn't mean you should be in a rush to partner with a responsive design agency. You should still take your time and carefully research every agency at your fingertips. Ask for client testimonials, look up their portfolio, and even visit the websites of clients that they mention publicly.
The best way to determine a good agency for your business is simply to see what they can do.
But that's not the only factor you want to discover. You also need to talk with someone at an agency to figure out if you can work together. If you can, that's great. If you butt heads on the first conversation you have, then a future partnership will probably be more focused on conflict instead of solutions.
Create goals for your company's website. Tell those goals to your responsive web design agency. Listen to what they have to say, and consider whether that fits in line with your company as a whole.
By thoroughly vetting each responsive web design company you find, you can be sure you're partnering with the best possible agency for your needs.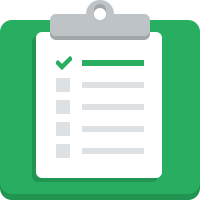 OVERALL RANKINGS
Our rankings of the top web design agencies in the industry.
RESPONSIVE WEB DESIGN
The best web design agencies for multi-screen design.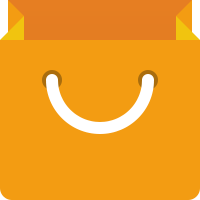 ECOMMERCE WEB DESIGN
The leading web design agencies that specialize in ecommerce.