The Best Responsive Web Design Companies
Rankings as of January, 2018
Today, you need to have a website that's accessible on laptops, desktops, smartphones, tablets, and every other device in the world. To do that, you need a responsive site — and that means you need the best responsive design agency.
These are the best responsive design firms in the world. They provide quality for their clients, and when you find one that works well with your business, you make your company much more accessible.

WebpageFX is an established web design firm that specializes in creating and updating websites with responsive design. Their experienced designers have earned awards for their fantastic work, and their dedication to client satisfaction shines through every website they create. WebpageFX's client websites provide seamless, enjoyable experiences for their clients' customers, delivering some of the best results in the industry.

Lead to Conversion is a web design agency that specializes in emerging businesses. This unique dedication to smaller, emerging companies makes them exceptionally skilled at operating on a shoestring budget, but still delivering big-company results. With this kind of track record and an undeniable dedication to clients, Lead to Conversion is a great option for any small business.

Dotcom Weavers is a web design agency that works primarily with other partners like Magento and WordPress. In a nutshell, that means they're great at taking existing websites on easy-to-use platforms and making them mobile-friendly. Their quick work can yield some great results and turn any low-cost website into a high-yield marketing machine.
Top Firms of 2018
Responsive Web Design
Responsive web design has gone from fad to necessity in just a few months. Before April of 2015, responsive design was mostly a consideration for user experience specialists. But after April, when Google made it an SEO ranking factor, everyone needed a responsive website. That meant web designers had to give clients websites that would look just as good on mobile devices as they did on desktops — and that's no easy achievement.
That's when the great responsive web design companies first started to distinguish themselves. Because so many companies needed to update their websites, these design firms had a chance to show the world what they could do hundreds of times over. The best rose to the challenge and gave every company something great that they'd be proud to show to their customers. Out of those, these 30 are the best.
Responsive Web Design Agencies
Incorporating responsive web design into your company's site is a critical part of helping your company succeed online.
Responsive design means that anyone looking at your site will get an enjoyable experience, whether they're on a smartphone, tablet, or desktop computer. Your site will automatically resize itself to fit the screen they're using, which helps them navigate your site more easily.
On top of that, Google recently made mobile-compatibility a major ranking factor for websites. That means any website that doesn't adjust to tablet or smartphone screens will get demoted in search results. If you don't have a responsive website, then your competitors will almost always beat you in search engine rankings.
Still, that doesn't mean you should be in a rush to partner with a responsive design agency. You should still take your time and carefully research every agency at your fingertips. Ask for client testimonials, look up their portfolio, and even visit the websites of clients that they mention publicly.
The best way to determine a good agency for your business is simply to see what they can do.
But that's not the only factor you want to discover. You also need to talk with someone at an agency to figure out if you can work together. If you can, that's great. If you butt heads on the first conversation you have, then a future partnership will probably be more focused on conflict instead of solutions.
Create goals for your company's website. Tell those goals to your responsive web design agency. Listen to what they have to say, and consider whether that fits in line with your company as a whole.
By thoroughly vetting each responsive web design company you find, you can be sure you're partnering with the best possible agency for your needs.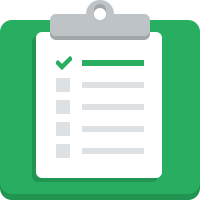 OVERALL RANKINGS
Our rankings of the top web design agencies in the industry.
RESPONSIVE WEB DESIGN
The best web design agencies for multi-screen design.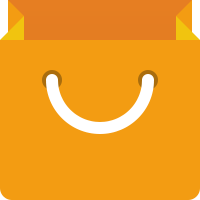 ECOMMERCE WEB DESIGN
The leading web design agencies that specialize in ecommerce.