The Best WordPress Design Companies
Rankings as of January, 2018
When you're using WordPress for all of your website needs, it's not always easy to find a company that can help you. You need to spend a lot of time researching and reading, and even then, it's almost impossible to tell what you'll get after you've signed the contracts.
That's why we assembled this list of the best WordPress web design agencies in the world. Check out the top three below!

Founded in 2010, Eight25Media has quickly become one of the best WordPress design companies in terms of reliability, quality, and speed.
The agency sets itself apart by giving each of its clients a dedicated account manager who is the persistent point of contact for that client's needs. Their team of managers, designers, and other creators give their clients high-quality products that get exceptional results, delivering a consistent ROI.

Forix Web Design, better known as Forix, is one of the most well-known design agencies in the country.
Their team of talented designers creates outstanding, WordPress-friendly pages and products that help their clients grow online. They even have a dedicated team of user experience (UX) specialists to give clients a seamless, streamlined website that'll convert new customers day after day.

Inflexion Interactive is headquartered in Hoboken, New Jersey, just across the river from the hustle and bustle of New York City.
But while they're outside the Big Apple, they treat clients and deliver the same excellent results as any big-city agency. That's why their clients include everyone from mid-sized companies to Fortune 1000 corporations.
Top Firms of 2018
WordPress Web Design
Now that you've seen our top three, take a look at all of our top-quality WordPress web design firms! All of these agencies have the means to give your business exceptional results with track records to back them up.
These 30 agencies are the best WordPress web design companies in the world, as far as our experts are concerned. They all show the talent, drive, and professionalism that you need in a partner agency, and they each have a history of going above and beyond for their clients.
With this list of WordPress web design firms, you can be sure you're in good hands. All you have to do is find the agency that's right for you!
WordPress Web Design Agencies
WordPress is the most popular content management system in the world. It simplifies the tasks of website management so that anyone can run a successful blog, forum, or even an entire business online.
That's the value in finding a WordPress design agency. These companies are specialists in WordPress principles and layouts, and they know how to get the best possible results for WordPress users.
That means if you use a WordPress site, these agencies can make sure you get the most bang for your buck. But that doesn't mean every agency on this list is a good fit for you.
Take a look at what each agency has done in the past to figure out if they're a good partner agency for your business. Look at their customer testimonials and skim their portfolio to figure out what your future could be.
If you don't like something — or if the agency itself seems a little off — then go look for another potential partner. After all, it's better to be sure that you'll work well with your agency since you'll be in constant communication.
That may mean spending a lot of time doing your homework and researching potential agencies, but that's the best way to do it. If you don't practice due diligence, you could wind up with an agency that simply doesn't work for your business.
So while it may feel frustrating at times, it's important that you carefully comb through as much information about each agency as possible. You could even contact their current clients to find out what they think of each agency.
Aside from that, you should also speak to a representative from each agency you consider. That'll ensure you get some one-on-one time that'll give you insight into how your businesses would work together.
Are you still looking for other agencies? Check out our lists below!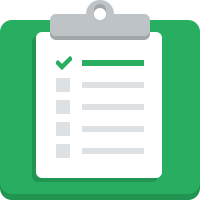 OVERALL RANKINGS
Our rankings of the top web design agencies in the industry.
RESPONSIVE WEB DESIGN
The best web design agencies for multi-screen design.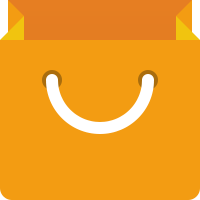 ECOMMERCE WEB DESIGN
The leading web design agencies that specialize in ecommerce.