The Best Web Development Companies
Rankings as of January, 2018
It's not enough to have a website that looks good — it also needs to function correctly. That's why web development is so important to every company, even brand-new startups. If you're only concerned with the design of your website, and not the functionality – you won't be as successful at attracting new users to your website because you'll be lacking in the area of user experience. Google ranks websites based on the quality of the information they provide, how easily a user can navigate the site, and how functional the website is.

A web development company will ensure that your website is functional and easy for users so that it has the ability to rank highly in Google.
These are the 30 best web development firms in the industry. They're all distinguished by excellent customer satisfaction ratings, and the functionality they program into their clients' websites speaks for itself. If you have big dreams for your business's online presence, these agencies are the ones you should call.

Inflexion Interactive is a full-service digital marketing agency that specializes in web development. Their team of development specialists are all results-oriented professionals who strive to get the best returns for their clients. Their testimonials and case studies include high-profile clients from around the world.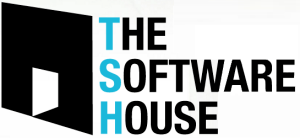 The Software House is based in the United Kingdom. They have a full team of web developers who have a shocking amount of collective experience in delivering results to their clients. With a client base that spans the globe, you may have even used one of their websites before.

EIGHT25MEDIA was founded in 2015, and they've intentionally kept their development team small. They focus on producing world class solutions that get results for their clients, and their portfolio of success stories shows how that focus pays off for their clients. They can do everything from the ground up so you can enjoy a highly-functional, responsive, and enjoyable website for your company.
Top Web Development Firms of 2018
Your website needs to function as well as it looks, and the only way to do that is with quality web development. These 30 agencies are the best web development companies in the industry today!
Without the best web development behind your website, your business's online presence simply won't be as strong as it could. You need a site that loads quickly so people can access it on any device, including smartphones and tablets, and users should be able to find whatever they're looking for in just a few clicks.
The best web development companies that we've listed can do all of these things (and more) for your businesses website. They're the best in the industry when it comes to creating streamlined, efficient solutions that can help your business get the results you need to grow. When you use one of these development agencies, you have the perfect partner to achieve success.
How do I know what web development company is right for me?
Looking at a list of the top 30 best web development companies can be slightly overwhelming – mostly because you may wonder how you'll ever decide on the perfect one to fit your company's needs.
Here are a few tips when deciding what web development company is right for you:
Location – If you prefer meeting in person with your web developer, you'll definitely want to consider their location in relation to your business. If they don't live close enough to travel to you comfortably, you may want to consider a development company that's closer. That way, you can meet in-person, and talk about your development ideas over coffee. If meeting in person doesn't bother you, location won't be an issue. Keep in mind that it's not necessary to speak in-person with your developer to create a great, lasting relationship, but some businesses do prefer it!
Budget – Budget is one of the most important things to consider when choosing the best web development company for you. Plain and simple, you should never pick a development company that is over budget. It'll only burden your own business financially, and there are options out there that will fit your budget. You should start by making a list of your top 5 development companies. Then write down how much each charges for the services you need, and order them from least to greatest. This will give you a visual of how much you'll be spending on any one company, and it'll also help you to create a realistic budget for the services that you're asking for. You should immediately cross out any companies that are too high for your budget.
Culture/personality – One of the most important things about choosing a web development company is making sure that your company meshes well with their representatives and their goals. You should decide on a company only after chatting with them on the phone to decipher whether or not you'd make a good fit as one of their clients. They should make it obvious that their clients come first and that your development goals are also their goals. They should also offer you peace of mind for whatever project you have in mind. You should get off the phone feeling confident that they can accomplish your goals, and if not – they aren't the web development company for you.
Though there are lots of other ways to determine whether or not a development company is right for you, these three are some of the most important.
Categories of Web Development
Web development is a serious consideration for any company that's taking their business online.
Web development entails lots of different ideas, especially functionality, user experience, and overall appearance.

That's what makes it so different from web design in general — web development focuses on creating function instead of form. That's not to say web developers can't also design. On the contrary, developers are often also part designer. But the main point you want to hit when you're working with a developer is function.
So what function do you want for your company's website?
Some of the most popular web developer functions have included cost calculators, interactive quizzes, and similar custom-made tools. But you can also enjoy intuitive menu designs, fast-loading pages, social media integration, conversion rate optimization, and so much more.
Developers play a role in all of that, and they can help you achieve some of your wildest dreams for your business all on your website.
Before you hire a partner web development agency, it's in your best interest to do some homework and learn about development as a whole. It's also smart to go into a potential partnership with a list of the goals you want to accomplish. What do you want your company to do with this new developer partner? And, more importantly, can your partner actually do it?
Then, you can sit down and consult with a potential partner agency to figure out whether you'd be a good fit together. If you're not, that's okay — there are lots of other options out there. And if you are, then you may have just found a partner business that can help your company grow like you've never seen before.
Looking for other services, along with web development? Check out our lists below that can help you find the perfect partner agencies for your business!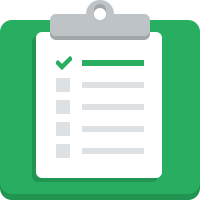 OVERALL RANKINGS
Our rankings of the top web design agencies in the industry.
RESPONSIVE WEB DESIGN
The best web design agencies for multi-screen design.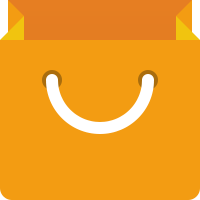 ECOMMERCE WEB DESIGN
The leading web design agencies that specialize in ecommerce.