The Best Web Design Companies
Rankings of 2017
When you want to have a well-designed website, you need to work with the best. That's why we've compiled this list of the best web design firms in the industry so you can search through the cream of the crop and find the agency that works best for your company.
These agencies offer the very best when it comes to web design and have some of the most talented designers in the world. They'll work with your company to provide a website that outlines and presents your brand in a way that customers will love and understand, while also keeping in mind the technicalities that will convert site visitors into paying customers.
They'll consider everything from color scheme to navigation, and everything in between to create a website design that's perfect for your company, and they'll communicate with you every step of the way to ensure that the website looks and feels like your brand.
If you're questioning the importance of a solid web design, look no further. We've found that 48% of Internet users consider web design the number one factor in determining the credibility of a business. That means that if your website is lacking a great design, nearly half of your visitors have the potential to navigate away from your site because they believe that it lacks credibility and legitimacy.

Now that you're convinced that web design is one of the keys to a successful online business, it's time to choose your agency – and you can't go wrong with any of the ones on our list.
All of these companies have shown exceptional abilities in terms of results, client cooperation, and other criteria that we use to judge their overall quality. Check out the best of the best right here!

WebpageFX is one of the most popular web design firms in Pennsylvania. They've earned several awards for their work with their clients, and they continually turn out the critical results that their clients need for results. They've also been around since 1997, making them one of the most experienced Internet marketing firms in the world.

Big Drop, Inc. is a high-octane creative agency based in New York City. Their web design skill is clear from their own website, and while they may have a fun-loving attitude (Charlie is their only public relations title, and he's a dog), that doesn't stop them from getting their nose to the grindstone and creating success for their clients. Their web design portfolio is extensive, and it includes well-known brands from around the world.

SumatoSoft is a big name in web design for their work on a variety of high-visibility clients. They work in a variety of languages, and they provide the sleek, attractive appearance that clients want for their websites and custom applications. In general, they're a one-stop shop for any company's design needs, whether you're looking for client-facing pages or something for your intranet.
Top Web Design Companies of 2017
You've seen the top three, but we've sorted through hundreds of companies and ranked them just to find the best. If those aren't good fits for you, or if you want to learn more about how we rank these businesses, check out the full list below!

We've rated these web design agencies as the best in the industry. They show the dedication, talent, and versatility that's needed in an agency to turn out expert web design day after day. Their clients show top-of-the-line results, their awards prove their skill, and their growth speaks for itself.
It's not easy to pick a web design agency as a partner when you're looking to improve your business's site. It takes a lot of research and patience, and it's critical that you contact a potential partner and speak to them before you set up any kind of contract. With these design firms, you can at least find a good starting point on your search for a web design partner.
Besides contacting your potential web design partner, you should also be sure to do your research prior.
Start by visiting their website. When you do so, you'll be able to get a feel for their company culture, their style, and how they feel about and serve their clients. Make sure you look at numerous areas of their site – like their about me section, their company culture section, and especially their testimonials.
Hearing what other clients have to say about the agency will help you make your own decision, and may shed light on things that help to make your decision easier.
You should also be sure to check out the company's portfolio. This will allow you to see exactly what the web designers' styles are, and might even give you inspiration for your own website! Do you like their style of work? Does their work look to meet the standards you have in place? These are all questions that you should ask yourself when studying the agency's portfolio.
Some web designers only work with certain sized business. For example, some may consider themselves perfect for small businesses and unable to take on enterprise-sized businesses. Some may only prefer work with enterprise-sized businesses. Be sure to do this research ahead of time to further confirm that they are a good fit for you.
You should also research the company in relation to your budget, and if they're an affordable option. There's nothing worse than finding a company that has designs that you love, but are just too far out of your price range. Budget is a big deal, and something that you should always research before deciding on a web design company.
Take time to also be aware of where they're located. If speaking in-person is important to you, and sharing your ideas on paper, face-to-face is a game-changer, be sure to find a web designer that is located within traveling distance to avoid excessive over-the-phone communication. Some companies prefer phone and email communication, while others would rather meet in person. Regardless of what you prefer, make sure the web design agency that you're looking for fits the bill in terms of location.
Best Web Design Agencies
Web design in general is a complex and constantly-changing industry. It's hard to narrow down the exact best agencies in the world, but we evaluated as many as we could to determine this list.
Finding the right web design agency for your business is imperative to your company's online success. Whether you sell products or generate leads, a high-quality, high-functioning website will give you the power you need to earn more revenue.
Google and other search engines love high-quality websites, especially those that provide excellent user experiences. That's why so many web design agencies shoot to create user-friendly sites — it'll make both Google and customers happy!
That's the foundation of every web design agency's philosophy. Contact the agencies that catch your attention on this list and see what they have to say about web design, especially when it comes to basic principles.
Ideally, a great web design agency will be focused on results, user experience, and your budget. They'll consider what they can do and what you can afford so you can get a website that generates revenue for your company — even if you don't have the cash for the absolute best.
Good web design agencies also worry about the site's performance and maintenance over time. Every user experience on your site should be positive, seamless, and easy, and if it's not, the agency you choose should take the time to fix it. You should always be their priority!
Your web design agency should also have open lines of communication with you and your team to ensure that you always know exactly what's going on with your web design. They should be able to answer any questions you may have, and fix any small issues in a matter of hours. 
With that in mind, take your time to determine which web design agency on this list is the best fit for your specific needs. Nobody knows your business better than you do, so you'll naturally know the best partner web design agency.
You can also check out our other lists of web design specialists below. There, you'll find more niche-oriented agencies that have specific reputations and specialized portfolios for individual industries.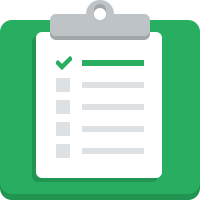 OVERALL RANKINGS
Our rankings of the top web design agencies in the industry.
RESPONSIVE WEB DESIGN
The best web design agencies for multi-screen design.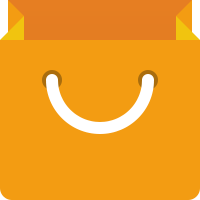 ECOMMERCE WEB DESIGN
The leading web design agencies that specialize in ecommerce.