The Best Web Design Companies for Small Businesses
Small businesses don't work the same way as big companies, so their websites shouldn't be the same either. It takes a specialist agency to know how to design websites for small businesses, especially when they're focused on growth. That's why it's so important that you pick the right web design agency for your small business, to ensure that your company achieves its goals.

The perfect web design agency for small business will focus on the technical aspects of web design such as the ROI that their design can create for your company, and how their design can turn site visitors into paying customers. But they should also focus on aesthetic value just the same. They should focus on color choices, design elements, graphics, and the way the website feels overall in relation to your brand.
Your website is essentially an extension of your company, and it should be treated in a way that reflects your business to potential customers online.
Google loves when users are happy, so user experience and design are just as important as the hard numbers web design can drive for your business. Your designer should pay attention to how the website flows in terms of navigation, which will tell Google that you're concerned with how users access and interact with your website.
When all is said and done, this list of web design agencies for small business made it to the top of our list because they consider all of these elements – and more.
Every small business has a separate list of needs, so be sure to do your research when it comes to choosing the perfect agency for you. Consider your budget, your location in relation to each of the agencies, and the way that they seem to fit (or not fit) with your business as a whole.
No matter what though, these agencies have proven track records of success with smaller clients, and their prices are affordable enough for startups to afford. And after you use their services, your brand-new site will start to pay dividends!

Intechnic is a specialty web development firm with locations around the world, making them the largest web development agency on our list. Their large team of developers has the ability, time, and resources to innovate and try new ideas, which means they're constantly at the forefront of web development trends and technology. While you may pay a bit more for the corporate-sized developers, you can be sure they take care of their clients.

"We've built more than 1,000 websites over the past 16 years and, during that time, have been able to perfect lead generation for companies that have a high-ticket item sold in a long or complex sales cycle."

"'Elevating premier brands online' – Southern Web excels at developing compelling websites and driving digital marketing initiatives that increase traffic, leads, and sales."
Web Design Companies
Small businesses don't function the same way as big corporations, and it takes a special web design agency to understand that. Check out the best agencies in the industry to make a website for your small business!
There's a simple reason that these agencies work so well with small businesses — they're small businesses themselves. That means they understand where you're coming from as a small company, and they can work within those constraints. Even if you have a shoestring budget, you can find a web design agency in this list that'll partner with you!
There are a lot of potential benefits that come from a well-designed website. You can represent your company and its values to anyone with the URL, and you can even develop new business leads by asking for visitor information. And when you have a website that's designed for growth, you could even expand to bring in more revenue than ever before!
How do I Choose the Web Design Agency that's Best Fit for my Business?
It's easy to get overwhelmed with such a long list of potential web design agencies for your small business. The good news is – you have tons to choose from, the bad news – that decision is rarely easy.
There are a few things you should keep in mind when deciding what web design agency your small business should partner with.
Location – If you like to talk about your ideas face-to-face with a designer that will sketch potential designs on the desk beside you, you should consider location an important factor. Especially with web design, some businesses prefer to see the design come together in front of them, rather than seeing it via email – and that's okay! That being said, never settle on a web design agency that doesn't have what you're looking for just because they're close to home. As a web designer, it's their job to communicate effectively – which means that email and telephone communication often work just fine.
Budget – As a small business, it's no secret that you likely don't have an expansive budget to spend on a website. However, you want to make sure that your finished product is high quality. Before researching your potential web design agencies, be sure to have a budget in place. Have a soft budget, which would be an ideal figure you'd like to stay around, and a hard budget – a number that you absolutely can't exceed. Having this in place will allow your decision to be much easier because if the agency quotes you over your hard budget, it's an easy "no."
Connection – Before starting a relationship with anyone, it's important to gauge your connection – and a web design partner is no different. Whether you chat on the phone or meet in person, be sure to take mental notes about what you do and don't like about the company. Do they make your goals their goals? Do they make you comfortable handing your website over to them? These are important questions to ask when choosing the perfect web design agency for your small business.
Small Business Web Design
Web design is a huge field. There are tons of agencies out there in the world, but you can only choose one to be your partner.
That's a lot of pressure, and it also means that you have to do your homework before making a decision. That's not something you can just do overnight, either!
That's why we put this list of web design agencies together. We want to make sure that small businesses like yours can find the perfect partner agencies to keep growing over time.
This list is the perfect starting point. We found these agencies specifically because of their skill and practice in working with small businesses. They know lots of different industries, and they know that not every company can afford to spend $50,000 on a new website.
Still, all agencies specialize in different fields. Take some time to look at the agencies that stand out to you. Read their client testimonials, look through their portfolio, and call contact them with questions. In doing so, you'll be able to determine whether or not they emulate the style you're looking for and drive the results you desire.
Any agency is happy to talk with a prospective client, especially when it comes to answering questions. Ask them how they'd work with your industry, whether they have experience in your industry, and how they'd plan to acquire new customers.
Will the agency have all of those answers? Probably not. But the point is that they'll think on their feet and try to give you some insight into how they work. That gives you an idea about how the agency works as a whole, and maybe what you can expect from them as a future partner.
But if you get a bad feeling about an agency at any time — or if it feels like you're already butting heads — then you should probably look somewhere else for a partner.
That's because you'll spend lots of time talking and strategizing with your agency. If you already have disagreements, you'll probably have a lot more once you're partnered up.
The opposite is also true, though. If you get along with an agency really well right off the bat, then maybe they're the best fit for you. Even if an agency isn't at the #1 ranking on this list, they can still help your business.
You simply need to find the perfect web design agency for your small business – which is easy with a little communication and homework.
Want some more information? Take a look at our other lists on our site. We address industries like ecommerce and responsive web designers, and more!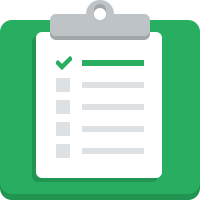 OVERALL RANKINGS
Our rankings of the top web design agencies in the industry.
RESPONSIVE WEB DESIGN
The best web design agencies for multi-screen design.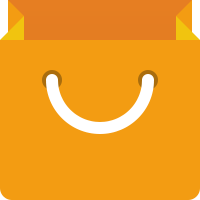 ECOMMERCE WEB DESIGN
The leading web design agencies that specialize in ecommerce.