The Best Ecommerce Web Design Companies
Rankings as of January, 2018
Ecommerce is one of the most competitive industries in the world. When you want to make your site stand out against your competition, you want to make sure a good agency has your back.
That's why we put together this list of the best ecommerce web design agencies in the world! These are the top-notch agencies who have worked in web design long enough that they know all the ins and outs of making a successful ecommerce company today. Find your future business partner now!

The Creative Momentum is based in Georgia, and their track record of success is almost too good to be true. With an intense attention to detail, communication process, and dedication to client satisfaction, this is the agency that can give your business the results you want to see for years to come. With The Creative Momentum on your side, your ecommerce company can only grow.

WebpageFX has worked in digital marketing since 1997, and they're one of the most skilled web design companies in the United States. They've earned several high-profile awards and kept their pricing affordable enough for every company from a small business to a global enterprise. WebpageFX brings unbeatable quality and pricing to the table so that even a small-town dealership can enjoy a world-class website.

HTML Panda is one of the most versatile and interestingly-named agencies on this list. Despite their offbeat name, they're easily one of the most versatile agencies in the world, and they can work wonders for any ecommerce company looking for a fresh and effective design. They even rate their team's own skill levels with HTML, CSS, and other vital design languages.
Top Firms of 2018
Responsive Web Design
You've seen the top three, but we've sorted through hundreds of companies and ranked them just to find the best. If the top three didn't catch your attention and you want to see more options for your company, check out the full list below!
When it comes to ecommerce, you need a specialized website that can quickly and easily turn any random visitor into a paying customer. Ecommerce, especially for B2C companies, is a fast-paced industry that can make a company millions in a short amount of time. But it's also a high-competition atmosphere that can run smaller companies out of business before they have a chance to flourish. To make sure you're one of the successful businesses, you need a well-designed site.
That's why we evaluated all of these agencies, ensuring you can find the best possible partner for your website's design so you can enjoy growth and success throughout your company. All of these agencies have worked with thousands of clients, and many have earned awards for their hard work. When you want cutting-edge design that'll get your ecommerce business more customers, these are the agencies to call.
Ecommerce Web Design Agencies
Ecommerce is one of the most competitive and high-intensity industries in the world. There are millions of companies that sell products online, so it's inevitable that some of them sell the same items.
That means it's important for you to beat your competition. You need an ecommerce storefront that'll put your competitors to shame.
And the best way to do that is with the perfect ecommerce web design agency as your partner.
The biggest problem you could have is choosing an ecommerce web design agency. There are almost as many agencies in the world as there are ecommerce companies (or at least it seems that way).
So how do you pick the one that's right for you?
This list is just the starting point. From here, find a few agencies that really catch your attention. Whether it's their name, rating, or some other factor, create a short list of agencies that you want to thoroughly vet.
Then, take the time to go to each of their websites and look around for information. Pricing, testimonials, portfolios, and other proof-of-work pages are essential to understanding the ins and outs of an agency before you partner with them.
And you have to understand them, too. Otherwise, you could wind up in a contract with an agency that regularly butts heads with you or simply doesn't have the resources to do what you want.
All in all, that makes the vetting process the most important part of your relationship with ecommerce web design companies. You need an agency that knows how to create category pages, product pages, landing pages, contest pages, form fields, contact pages, and all of the other essential parts of an ecommerce website.
Without them, you can be sure you'll lose valuable traffic and customers to your competitors.
Don't let that happen! Start the partnership process today and determine the best ecommerce web design agency for your needs!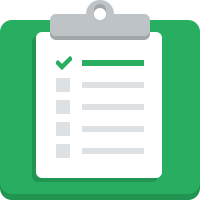 OVERALL RANKINGS
Our rankings of the top web design agencies in the industry.
RESPONSIVE WEB DESIGN
The best web design agencies for multi-screen design.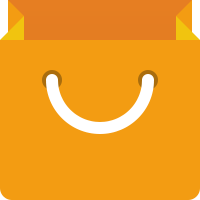 ECOMMERCE WEB DESIGN
The leading web design agencies that specialize in ecommerce.