The Best Ecommerce Web Design Companies
Rankings as of May, 2018
Ecommerce is one of the most competitive industries in the world. When you want to make your site stand out against your competition, you want to make sure a good agency has your back.
That's why we put together this list of the best ecommerce web design agencies in the world! These are the top-notch agencies who have worked in web design long enough that they know all the ins and outs of making a successful ecommerce company today. Find your future business partner now!

"Founded in New York City in 1995 as a full-service software consultancy.
We're software developers, design thinkers, and security experts. The products and designs we produce are stable, scalable, and long-lasting. Over the past two decades, we've automated business processes, brought new ideas to market, and built large scale, dynamic infrastructure."

"As one of the leading solution providers for Magento Commerce, we build our digital experiences exclusively on the Magento platform. As a Magento Global Elite Partner, our international staff is composed of the most knowledgeable experts in omnichannel and Commerce. Our focus on strategy, design, and technology makes Vaimo a first-class partner for digital solutions and commerce within B2B and B2C."

"Taoti Creative is a Washington, D.C. based digital agency with 20 years' experience developing digital strategies, websites and apps for non-profit, government and commercial clients. Our client base is diverse, but there is one common characteristic: We work with clients who are willing to make bold moves and tough decisions in the interest of a digital strategy that advances their mission."
Top Firms of 2018
Ecommerce Web Design
You've seen the top three, but we've sorted through hundreds of companies and ranked them just to find the best. If the top three didn't catch your attention and you want to see more options for your company, check out the full list below!
When it comes to ecommerce, you need a specialized website that can quickly and easily turn any random visitor into a paying customer. Ecommerce, especially for B2C companies, is a fast-paced industry that can make a company millions in a short amount of time. But it's also a high-competition atmosphere that can run smaller companies out of business before they have a chance to flourish. To make sure you're one of the successful businesses, you need a well-designed site.
That's why we evaluated all of these agencies, ensuring you can find the best possible partner for your website's design so you can enjoy growth and success throughout your company. All of these agencies have worked with thousands of clients, and many have earned awards for their hard work. When you want cutting-edge design that'll get your ecommerce business more customers, these are the agencies to call.
How do I know what ecommerce web design company is right for my business?
With so many great choices, it can be overwhelming to think about deciding on just one ecommerce web design company – but there are a few things to consider that can make the choice easier. Here are some things to keep in mind when deciding on an ecommerce web design company from our list.
1. Location
Location isn't a make or break factor of a web design company, since a lot of the work they do is done digitally. However, location and distance can mean a lot for some clients.
First and foremost, before deciding on an ecommerce web design agency, you should always speak to them – whether it be in person or on the phone. This allows you to get to know the company on a deeper level before signing any contracts. If you're a client that likes to meet in-person with anyone your company is working with, location is a big variable to consider when choosing an ecommerce web design company.
If you prefer to meet in person about web design tweaks you have, questions you're struggling to find the answer to, or color schemes for your navigation bar, finding an ecommerce web design company that is a reasonable distance is extremely important.
To cut down your long list of potential web designers, cross off the ones that you can't travel to (if location matters to you).
2. Budget
Budget is one of the most important things to consider – for anyone looking for an ecommerce web design company.
You should first start off by setting a reasonable budget. You should set a conservative budget, and one that's the absolute most that you want to spend, and don't allow yourself to go over the budget you set for yourself.
If you do, you risk losing money that you don't have on a service that you could have easily found in your price range.
That being said, you want to make sure you realistically research how much it will cost to have all the ecommerce web design elements that you desire. For example, you shouldn't expect to get the web design package with all the bells and whistles for a modest price. You should be realistic with yourself, and ensure that you understand the kind of budget you need to support the kind of ecommerce web design you have in mind.
There are plenty of options to ensure that you find something you love within your price range.
3. Offerings
Offerings is something else to consider when deciding on what ecommerce web design company to choose. You should never settle – you should always ensure that you find a company that offers everything you're looking for in a web design company. Chances are you'll be together over the course of the life of your website, and you want to be sure that you are never missing any features that you dreamed of for your website.
You should research each company thoroughly to ensure that they offer what you're looking for. If they don't, there is surely a company that does – and you should look until you find them.
4. Personality/Culture
The personality and culture of a company can really make a relationship. Like we mentioned, the goal is to stay long-term partners with your web designer over the life of your website – so you want to be sure that you enjoy who you're working with. This is another reason speaking on the phone or in person is extremely important before settling on an ecommerce web design company.
You should be sure to ask hard questions that you're curious about to determine if the company will put your website in the best care. You want to feel confident that the goals you communicate to them will become their goals – and that they will stop at nothing to complete them.
Talking on the phone can also tell a lot about a person. You'll be communicating a lot – so you should enjoy the conversation. Do they seem to care about your business? Do they care about your personal goals and visions?
These are all important questions to ask yourself before deciding on an ecommerce web design agency.
Ecommerce Web Design Agencies
Ecommerce is one of the most competitive and high-intensity industries in the world. There are millions of companies that sell products online, so it's inevitable that some of them sell the same items.
That means it's important for you to beat your competition. You need an ecommerce storefront that'll put your competitors to shame.
And the best way to do that is with the perfect ecommerce web design agency as your partner.
The biggest problem you could have is choosing an ecommerce web design agency. There are almost as many agencies in the world as there are ecommerce companies (or at least it seems that way).
So how do you pick the one that's right for you?
This list is just the starting point. From here, find a few agencies that really catch your attention. Whether it's their name, rating, or some other factor, create a short list of agencies that you want to thoroughly vet.
Then, take the time to go to each of their websites and look around for information. Pricing, testimonials, portfolios, and other proof-of-work pages are essential to understanding the ins and outs of an agency before you partner with them.
And you have to understand them, too. Otherwise, you could wind up in a contract with an agency that regularly butts heads with you or simply doesn't have the resources to do what you want.
All in all, that makes the vetting process the most important part of your relationship with ecommerce web design companies. You need an agency that knows how to create category pages, product pages, landing pages, contest pages, form fields, contact pages, and all of the other essential parts of an ecommerce website.
Without them, you can be sure you'll lose valuable traffic and customers to your competitors.
Don't let that happen! Start the partnership process today and determine the best ecommerce web design agency for your needs!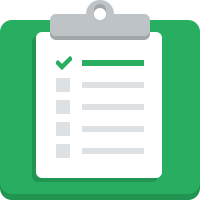 OVERALL RANKINGS
Our rankings of the top web design agencies in the industry.
RESPONSIVE WEB DESIGN
The best web design agencies for multi-screen design.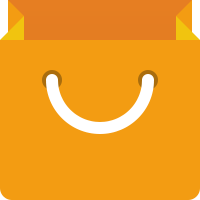 ECOMMERCE WEB DESIGN
The leading web design agencies that specialize in ecommerce.