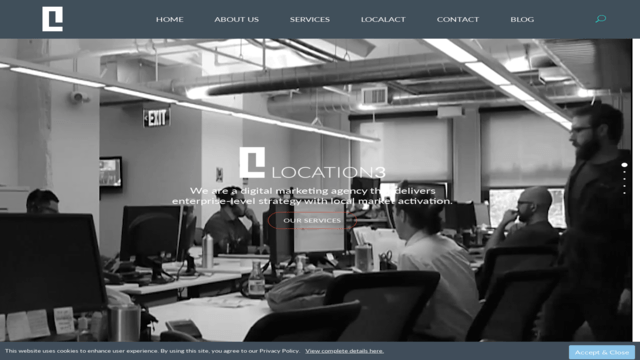 Visit Website
Location3 is a medium-sized agency based in Denver, CO. Location3 delivers enterprise-level marketing strategies with local market activation for global brands. Click the button below to visit their website, or give them a call!
50 – 249
Undisclosed
Denver, CO

What a great company. They treat their customers well, their employees seem to love their jobs, and they really know local search marketing. They have a more complete offering of local business marketing services than any other agency I've seen anywhere. It's no wonder they've won so many awards so consistently over the years. I had a great experience with them and highly recommend them.
Background
Challenge
Solution
Results
How accurate was their projected deadline vs reality?
How many times did they miss deadlines?
Cost / Values received
Overall Quality
How likely would you be to refer them in another company?