The Best Drupal Web Design Companies
Rankings for 2018
Drupal is one of the best ways to manage one or multiple websites without all technical know-how of a web designer or development.
When you use Drupal, you're drastically simplifying your business and how it conducts itself online so you can attract new visitors and convert them into leads (or customers!).
Whether you're focused on ecommerce or B2B, Drupal is an excellent solution for any business that wants to get started online quickly.
Still, learning the ins and outs of Drupal can take a lot of time and practice. So instead of trudging through all of that trial and error, contact an agency who works with Drupal!
These are the 30 best agencies in the business that work with Drupal directly. If you contact any of them, you're starting your company's website on the right foot!

Junction Creative is an award-winning strategic agency committed to creating high impact solutions for SMBs and Fortune 500 companies alike.
They have a dedicated Creative Team with decades of experience in Drupal design and development projects of all sizes.
Junction Creative has done design work for brands like All State, American Express, Disney Parks and Resorts, Enterprise, Westin, Nissan, SWM, Ford, Honda, Kellogg's, Kraft, Nintendo, P&G, Purex, Samsung, Sprint, State Farm Insurance Center, Target, and Walmart, just to name a few.
With such a long history of varied, stellar work, you know Junction will knock your Drupal project out of the park.

Unleashed Technologies offers its clients a one-stop solution for practically everything related to websites — and that includes Drupal web design.
UT doesn't have a giant staff like some of the worldwide brands, but their small, personable team provides unmatched customer support and service for all of their clients.
Most importantly, the majority of their team is web developers and designers, meaning you can be sure someone there can get to your site as quickly as possible.
With a professional, high-end firm at your fingertips, you can expect excellent results for your dollar.

Drupal Connect is a well-known agency that's worked with both small businesses and multi-national brands. Some of their most famous clients include Guess, NBC, AOL, Stanford University, and the United Nations (to name a few).
They also specialize in Drupal software, as implied by the name, and they regularly turn out outstanding products online. They're so renowned for their work that they're listed on the Inc. 500 list.
However, if you want to get this high-end work, you'll have to pay for it. But if you have a big enough budget, you could get a website that's as good-looking and functional as NBC or the UN.
And that's a pretty good deal, all things considered.
Top Firms of 2018
Drupal Web Design
These three companies are just the start of our list of outstanding Drupal web design companies. Check out the rest below!
These 30 web design firms are the best in the industry whenever you want to run your site off of Drupal.
Their experience, expertise, and commitment to quality makes them outstanding agencies for any business — the only catch is that you have to find the right match for you!
And remember, it isn't the end of the world if the #1 spot isn't a good fit for you. These 30 agencies are the cream of the crop, and that means #30 is still better than the thousands of other agencies out there!
Start by checking out each agency's website, and narrow your choices from there. Then, you can contact a handful of them to make sure they fit your needs. One by one, you can find the perfect agency to partner with your business.
If you have any questions about our rankings or where your business should start, contact us! We're happy to talk to any of our site's users to answer any questions as best we can.
Drupal Web Design Agencies
As one of the most popular content management systems in the world, Drupal has a significant user population. All of those users need well-designed websites too, which is where these agencies come into play.
If you have a Drupal-based website, these are the prime agencies to contact for help with your business. These agencies can help you get more traffic, conversions, and revenue by simply creating a website that resonates with your audience.
But you don't have to take our word for it. Check out the agencies that catch your eye, and spend some time determining if they're worth your time and money.
You'll probably spend a lot of both when you work with a Drupal web design agency, so it's important to know who you could work with in the future.
If the #1 spot on this list doesn't quite fit your needs, that's okay, too. This list is intended to be a starting point for companies that are looking for a web design partner. Take your time, evaluate each possible partner on your own terms, and figure out what your business needs to grow.
After all, the person who knows your business best is you.
To vet each agency, look around for their client testimonials, and even consider contacting their current clients to see how they like working with a certain agency. Contact the agency directly and run your ideas by them, too. Their responses to what you want will give you a glimpse of what it's like to work with that agency on a daily basis.
Once you have a partner agency in mind, it's time to set up a deal. Stay within your budget and work within your means to get the best results. The worst thing you can do is overspend.
Web design takes time to fully improve your site. Have patience, talk to your agency, and steadily grow your brand the right way.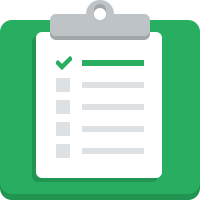 OVERALL RANKINGS
Our rankings of the top web design agencies in the industry.
RESPONSIVE WEB DESIGN
The best web design agencies for multi-screen design.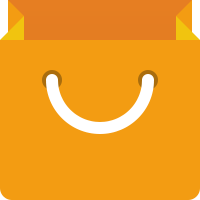 ECOMMERCE WEB DESIGN
The leading web design agencies that specialize in ecommerce.