The Best App Development Companies
Rankings as of January , 2018
If you want people to communicate with your company via mobile devices, you need to have an app.
Having a website is great — but apps allow you to place your logo right on a user's phone. That means every time they go to write a text, use Google, or even scroll through their home screens, they're going to see your company.
That gives your users the ability to contact you whenever they want, and they do it all in your space and on your terms.
But programming an app takes a lot of learning and know-how.
That's why it's smart to contract an agency to help develop an app for your company. That way, you oversee everything from the color scheme to the fonts you use, all to make sure your app says the right things about your business.
These 30 companies have proven that they can work with all kinds of businesses from small-town B2Bs to enterprising B2Cs. If you want an app made for your company, start your search right here.

Intellectsoft is a veteran in the app development industry.
They've been in business for nine years, and they've consistently delivered on more than 300 projects to stay in business for nearly a decade.
For a company that specializes in high-tech software, that's a long time — and a lot of quality work.
With offices in the United States, United Kingdom, Denmark, and Ukraine, this worldwide agency has established itself as the frontrunner in app development.

Yalantis is a digital media agency that specializes specifically in mobile solutions, including both iOS and Android products.
They've been in business for seven years, during which they've grown exponentially by supplying their clients with streamlined, affordable, and effective mobile apps. They've been so successful that the company doubled in size from 2014 to 2015.
Many of their apps are designed to be open source, meaning they can create a product and easily modify it without any threat of infringement lawsuits or copyright issues.
Today, they work with more than 10 United States enterprise-level companies, and more than 100 of their apps have received mass media coverage.
With such a great track record of success, it's no wonder they're the #2 top app developer in the world.

Dogtown Media works in Android, iOS, and HTML5, which means they can make pretty much any app you want and place it on your system of choice.
They also have expertise with Amazon Web Services, Ruby on Rails, Heroku, and PhoneGap. In other words, if you want it, they can build it.
Dogtown Media has worked with a number of high-profile brands as well, including Lexus and the United Nations.
The results are exceptional, and their dedication to detail and customer needs is clear in their final products.
Dogtown doesn't just give companies cookie-cutter solutions — they give companies something unique, branded, and memorable.
Top Firms of 2018
App Development
Now that you've looked at the top three, check out the rest of our list of the best app development companies!
These 30 agencies have proven that they're the best in the world. If you want an app that you can be sure will impress your customers and attract tons of downloads, these companies can make it happen.
As you're looking through these agencies, keep in mind that any one of them is a fantastic potential partner for your business. If #30 works for you and #1 doesn't, that's not a problem — these companies have all earned their successful track records.
All you have to do is choose!
App Development Companies
Apps are the wave of the future. They've revolutionized the way people interact with their electronics, their daily lives, and even each other.
With that in mind, every industry in the world can use an app. Whether you want to sell products or offer services to people who don't know much about your industry, an app can help you bridge the gap from possible lead to paying customer.
App development companies are there to look into your industry and find out what could be improved. They want to figure out the small annoyances or inconveniences that could they could solve to turn your app into a runaway hit. It doesn't have to be big — and it doesn't have to reinvent the wheel. It just has to do its job.
However, since app development is still relatively new compared to web design, you should have a basic understanding of it before you partner with an agency. Determine what you want to do, find some apps that you think work really well, and bring those materials to your app development agency. They'll help you figure out what's do-able and what's not.
They might even figure out a way for you to have everything you want on a reasonable budget!
The key is to educate yourself before you start talking to an app developer. Learn some of the basics so that a shifty salesman can't talk circles around you when you're in negotiations. Get competing quotes from different agencies so you can retain the leverage in your search.
These small ideas may not seem like they're that important, but they can make a huge difference when it comes to your future app.
After all, do you want your company's app made by a swindler? Or do you want to partner with an accomplished, hard-working developer?
The best way to tell the two apart is to educate yourself and thoroughly vet the agencies you contact.
If you're looking for other agencies to help with your business, take a look at our lists below!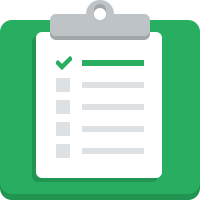 OVERALL RANKINGS
Our rankings of the top web design agencies in the industry.
RESPONSIVE WEB DESIGN
The best web design agencies for multi-screen design.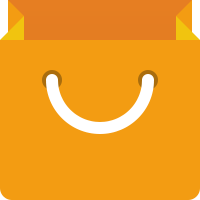 ECOMMERCE WEB DESIGN
The leading web design agencies that specialize in ecommerce.