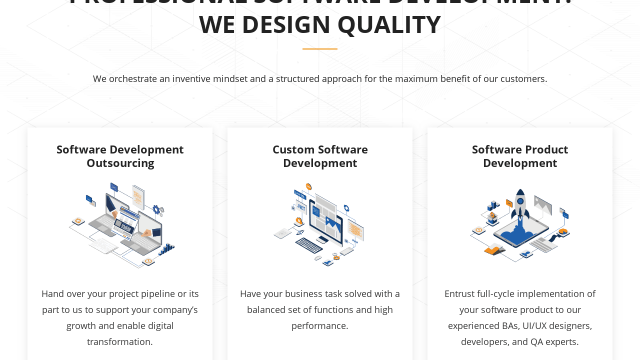 Visit Website
ScienceSoft is a software development and IT consulting vendor, established in 1989 and headquartered in McKinney, TX. The company focuses on delivering quality web designs and covers all service options – from ecommerce website to B2C/B2B web portal design. One of ScienceSoft's key projects is custom UX and UI design of a responsive ecommerce website for a prominent multibusiness US company.

Background
Challenge
Solution
Results
How accurate was their projected deadline vs reality?
How many times did they miss deadlines?
Cost / Values received
Overall Quality
How likely would you be to refer them in another company?