The Best Custom Web Design Companies
Rankings as of January, 2018
When you want a unique website for your business, you need custom web design. Custom web designers don't use templates or pre-defined limits — they're guided by your goals and their inspiration to create a website that's truly one of a kind.
These agencies have proven that they're all capable of creating incredible websites from scratch. When one of their clients asks for a unique website, that's exactly what they get. Each agency on this list goes above and beyond to provide their clients with the premium websites they need to achieve their online goals.

MAXBURST is an all-in-one custom web design and development company. Their hyper-focused niche allows them to concentrate on their clients and give them the websites they need to succeed. It may be a little pricey, but when you work with MAXBURST, you're in good hands.

Dotcom Weavers includes some of the most talented web designers in the industry. Their collective background and portfolio of client successes has earned them awards from a number of distinguished institutions. They're proud of their work, and it shows with every satisfied client.

Session Digital is an award-winning agency based in the UK that specializes in ecommerce solutions. They've created unique sites for clients using the popular Magento platform and for clients who wanted a site from the ground up. With so much experience, knowledge, and skill under one roof, it's easy to see why they're in the top 3.
Top Firms of 2018
Custom Web Design
Now that you've seen the top three, check out the rest of our rankings for the best agency to suit your business!
These 30 agencies are the best in the industry. The websites they create speak for themselves, and their client retention is far above the industry average. These agencies have the talent, skill, experience, and foresight to create websites that'll give your brand the unique edge you want.
Selecting the web design agency to partner with your company isn't easy. That's why we've provided essential information in this list. With just one quick glance, you can tell who's in your area, how much they charge, and how to find them online. Now, you can find your ideal custom web design partner in no time.
Custom Web Design Agencies
Your business is unique. You may have competitors and imitators, but nobody does what you do quite the way you do it.
That means your web presence should be unique, too. But you don't need to have a master's degree in computer science to get the website you've always wanted.
Instead, you can use a custom web design agency.
Custom web design agencies are some of the best business partners when it comes to creating a from-scratch, totally unique online experience for your customers.
They have the talented designers and developers to make sure your site gets the attention it deserves so you can accomplish the goals you set for yourself.
There's one caveat to all of this though — because custom web design is so unique and often made from scratch, it can also cost more than templated web design.
But if you're going to get a website for your business, why would you want a template in the first place?
That's why custom web design agencies exist! They're the best options for getting your business the perfect online presence that you've always wanted. With a custom website, you can attract new traffic, generate new leads, make more sales, and earn more revenue all in one convenient location.
With that kind of potential, your website could pay for itself in a matter of months. Generating that kind of ROI keeps your company in the black and ensures you have a consistent source of revenue.
So take your time and research your options. Look at the different agencies on this list and find any client testimonials that can help you refine your search for a web design partner. Ask for their pricing, see how it fits in your budget, and operate within your means to make sure you get the best website for your dollar.
Then, once it's all done, you can start using it to draw more traffic, engage more visitors, and convert more customers.
Find the custom web design partner that's best for your needs today!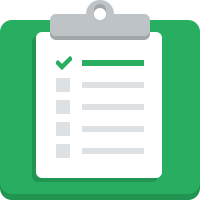 OVERALL RANKINGS
Our rankings of the top web design agencies in the industry.
RESPONSIVE WEB DESIGN
The best web design agencies for multi-screen design.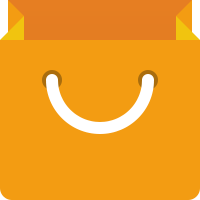 ECOMMERCE WEB DESIGN
The leading web design agencies that specialize in ecommerce.