The Best Custom Web Design Companies
Rankings as of May, 2018
When you want a unique website for your business, you need custom web design services. Custom web designers don't use templates or pre-defined limits — they're guided by your goals and their inspiration to create a website that's truly one of a kind.
These agencies have proven that they're all capable of creating incredible websites from scratch. When one of their clients asks for a unique website, that's exactly what they get. Each agency on this list goes above and beyond to provide their clients with the premium websites they need to achieve their online goals.

"We've built more than 1,000 websites over the past 16 years and, during that time, have been able to perfect lead generation for companies that have a high-ticket item sold in a long or complex sales cycle."

Blue Fountain Media is a digital agency focused on creating custom websites, mobile apps & digital marketing to grow brands online.

MAXBURST is an all-in-one custom web design and development company. Their hyper-focused niche allows them to concentrate on their clients and give them the websites they need to succeed. It may be a little pricey, but when you work with MAXBURST, you're in good hands.
Top Firms of 2018
Custom Web Design
Now that you've seen the top three, check out the rest of our rankings for the best agency to suit your business!

WebDesignRankings affiliate disclosure
These 30 agencies are the best in the industry. The websites they create and services they offer speak for themselves, and their client retention is far above the industry average. These agencies have the talent, skill, experience, and foresight to create websites that'll give your brand the unique edge you want.
Selecting the web design agency to partner with your company isn't easy. That's why we've provided essential information in this list. With just one quick glance, you can tell who's in your area, how much they charge, and how to find them online. Now, you can find your ideal custom web design partner in no time.
How do I choose the perfect custom web design agency for my business?
If you're feeling overwhelmed about choosing the right web design services for you, you're not alone. With so many options, you may feel as though you have no direction. But don't worry, we're here to help!
Below, we've provided 3 of the most important things to consider when you're deciding on a custom web design agency for your business.
Before considering these elements, you should first come up with a shortlist of your favorite custom web design candidates. After you've chosen your favorites, consult our list of considerations to help you further eliminate agencies to eventually arrive at your perfect fit.
1. Personality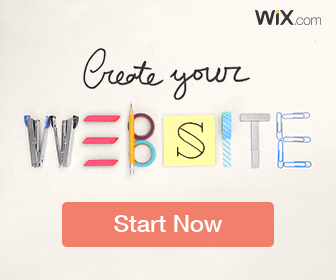 Personality is one of the most important things when choosing a custom web design agency. Ideally, you want to choose a web design agency that you'll be with over the life of your website. This means that you should enjoy who you work with — both the designer, and the agency as a whole.
If their personality seems to toss timelines to the side, they may not be the best agency for you. Or if they state that they like to use only their ideas, and exclude your opinions, they may not be a great fit.
You want to get along, communicate, and work well with the custom web design agency that you choose – so personality should always be one of the first things you consider. To really get a feel for an agency's personality, you should always talk on the phone, or meet in person before signing any contracts.
2. Location
As we suggested, it's always important to talk with the agency you're considering — either in person or on the phone.
To some people, meeting in person is a huge part of selecting an agency. If this sounds like you, you'll also want to consider the location of the agency.
If you want to be able to meet regularly to talk about your custom web design, progress being made, or tweaks in your design, considering an agency that's close to where you live is important. Though you don't have to regularly meet in person to navigate a relationship with a web designer or to communicate your ideas, some people prefer it — and that's okay!
3. Budget
Budget is one of the most important things to consider when choosing an agency.
Without setting a budget, you could find your business in financial trouble, so it's super important to set a reasonable one and stick to it.
Before setting the cap of how much you can spend, you should first do your research to figure out how much a design that you like will cost. If you want all the bells, whistles, and services of a custom web design agency, you won't be paying a modest price. So be sure to make these considerations.
After you've capped your budget, cross off any short-listed agencies that are above your budget. This will keep you from potentially going back to them – even though they cost too much for what you can afford.
There are custom web design services for many budgets, you just have to find the one that fits yours the best!
Custom Web Design Agencies
Your business is unique. You may have competitors and imitators, but nobody does what you do quite the way you do it.
That means your web presence should be unique, too. But you don't need to have a master's degree in computer science to get the website you've always wanted.
Instead, you can use a custom web design agency.
Custom web design agencies are some of the best business partners when it comes to creating a from-scratch, totally unique online experience for your customers.
They have the talented designers and developers to make sure your site gets the attention it deserves so you can accomplish the goals you set for yourself.
There's one caveat to all of this though — because custom web design is so unique and often made from scratch, it can also cost more than templated web design.
But if you're going to get a website for your business, why would you want a template in the first place?
That's why custom web design agencies exist! They're the best options for getting your business the perfect online presence that you've always wanted. With a custom website, you can attract new traffic, generate new leads, make more sales, and earn more revenue all in one convenient location.
With that kind of potential, your website could pay for itself in a matter of months. Generating that kind of ROI keeps your company in the black and ensures you have a consistent source of revenue.
So take your time and research your options. Look at the different agencies on this list and find any client testimonials that can help you refine your search for a web design partner. Ask for their pricing, see how it fits in your budget, and operate within your means to make sure you get the best website for your dollar.
Then, once it's all done, you can start using it to draw more traffic, engage more visitors, and convert more customers.
Find the custom web design partner that's best for your needs today!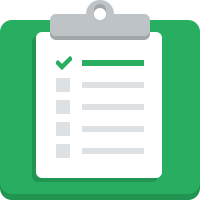 OVERALL RANKINGS
Our rankings of the top web design agencies in the industry.
RESPONSIVE WEB DESIGN
The best web design agencies for multi-screen design.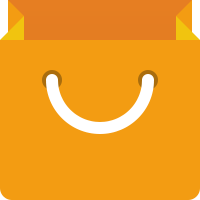 ECOMMERCE WEB DESIGN
The leading web design agencies that specialize in ecommerce.